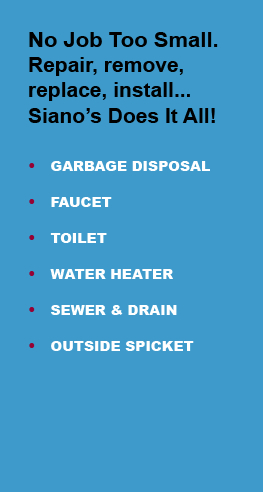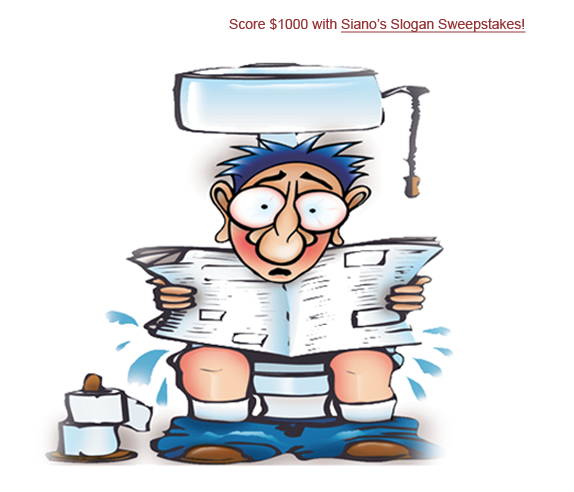 Call on Siano's Plumbing in West Springfield MA for your 24hr plumbing services.
Repairs and installation services on faucets, toilets, garbage disposals, dishwashers, water heaters, drains and more. Repairs on leaky pipes, clogged drains, sewers and more.
Serving the greater Springfield area for all your plumbing needs.
Call today 413-244-4588!